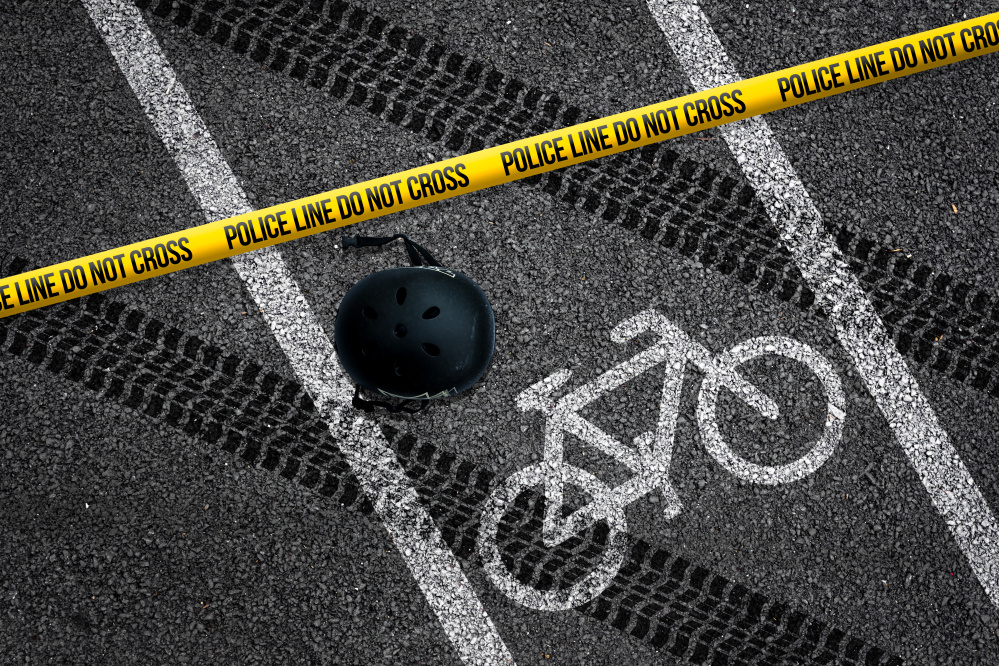 Alarmed that Maine is on pace to match 2015's record? Tell road planners that you want change.
A York doctor endorses cannabis for medical use, but fears that Question 1 would encourage self-medicating and drive up prescription narcotic diversion.

Cold ambition and self-will, combined with high office and immunity from accountability, will affect huge numbers of people.
More in Opinion
Columnist Charles Lawton presents generalities and speculation but doesn't offer any insight.

A Rumford man's rationale for rejecting federal background checks in private gun sales contradicts his experience.

Obama might unveil his own parameters of a two-state solution, overthrowing the central premise of Middle East peacemaking – land for peace.

The narcissistic and uncompromising candidate symbolizes what went wrong with an entire generation.

Cost-effective, constitutional and easy to use, the system would deliver the best results for voters and for candidates.

The ballot measure would overregulate firearm transfers so that routine and harmless actions by sportsmen and women would be illegal.

Elevated lead levels at sites in Benton and Yarmouth suggest that students elsewhere in the state may have been exposed to the toxin.

Nicolás Maduro's regime won't allow a proposed recall that offers a democratic way out of an escalating crisis.

October 26

Memories, however painful, must be kept alive – after all, we'd never say, 'Forget Anne Frank.'

October 26

A Falmouth woman should take no pride in denying someone else their right to speak by removing Trump campaign signs.

It's not just a Portland issue – residents statewide lack access to safe places to live at a cost that doesn't drain their budgets.

Even failures are instructive when it comes to space exploration, and this effort is just getting started.

October 27

Question 2 would fund schools to better prepare students and attract new tech firms to our state.

Maine should keep the original goal of raising an additional $157 million for K-12 schools but rethink how to allocate state aid.

Being Donald Trump means never playing by the rules, even – or maybe especially? – among the 'elites.'

October 25

After the Indians or Cubs earn long-sought bragging rights, they don't have to stop being a lovable team.

Early identification of addiction risk factors is an essential part of the opioid crisis response.

A society that taxes inebriation to pay for public services is not functioning in important ways.

After a period of strategic cuts, it's time for Maine to invest in public higher education.

That there are few voter impersonation cases is no comfort in light of our voting machines' security issues.

October 24

The boost to $12 by 2020 would put restaurants on an even playing field.

If all dogs really do go to heaven, my beloved Fairbanks should be top dog.

The road to manhood is challenging enough without people like Donald Trump and his 'beta boys' as models.

Encouraging smiles and silliness – not in that order – is the point of this seasonal club at a rural Maine school.