Monday October 28, 2013 | 08:00 AM
Two large recent studies of teens show a very interesting trend. While Facebook may still be in the number one position, and likely will remain there for the foreseeable future, both Twitter and Instagram are attracting teens in large numbers. The Piper Jaffray Semi-Annual "Taking Stock with Teens" Market Research Project and, the Pew Internet and American Life study of "Teens, Social Media, and Privacy" both show alarming trends for Facebook, albeit for different reasons.
It's important to note that while the Piper Jaffray results were just announced this month, the Pew results were announced last May ('13). I still felt like it made a lot of sense to look at them together. They definitely seem to represent some important trends in teen social media behavior.
Piper Jaffray looks specifically at buying behavior. Pew takes a more general, sociological look at how and where teens are sharing on social media sites. It's no secret that trying (and I emphasize trying) to understand teen behavior is important for a number of reasons. The most important of these is probably the fact that they're the future of our country. I think that's an important one. Teens also set trends and have enormous buying power. Brands spend lots of money trying to figure out how to reach teens and to establish relationships with them. The political establishment would be smart to take note too, as in just a few years many of them will be voters.
So, how does all of this relate specifically to Facebook, Twitter and Instagram? The most important line from Piper Jaffray is probably this,
Friday October 25, 2013 | 10:14 AM
It was a big week in social media news. Facebook shut down!!! You may remember my thoughts on that, so I won't waste your time going into that one again. But there was lots of other juicy stuff going on—I especially like the Facebook beheadings/breastfeeding controversy. I mean, what's up with that Facebook? It was also a big money week with news on Twitter's I.P.O. and Pinterest raising many millions.
It's also been a long week for me in my "real-life" (which I can promise you isn't nearly as exciting as anything that happens on social media). So, once again I'm lazy. I thought I would kick off this beautiful fall, pre-Halloween, weekend with another edition of Social Media in the News.
As always, I love getting feedback. If you have suggestions regarding topics, interview subjects or just what you've liked or disliked, please leave them here in the comments section or get me directly on Twitter at @bobbbyg
Now I'll leave you with the real news from the real journalists ...
Tuesday October 22, 2013 | 08:55 AM
When I was trying to put up my blog post yesterday on my Facebook page, I got error messages for three hours telling me that my post could not go up. I also tried to post two photos from my Instagram account and they didn't appear for several hours. I know all of my Facebook friends are very disappointed to hear this as you're always eagerly anticipating my blog posts and personal photos. So, apologies for the delay. I hope you're all ok. Of course, this is apart from the 99% of you who were actually relieved that I was silent for a few hours—the other 1% is made up of my mom and the guy who is currently stalking me.
Anyway, after looking around a little bit I found a bunch of articles online about how Facebook has been having temporary "outages" lately due to "network maintenance." You can find a good description of what's been going on in this Mashable article.
What I really found interesting was how much of a meltdown so many people were having over this very brief service disruption. There was actually a trending hashtag on Twitter, #facebookdown. If you looked at what people were saying you may have thought the world was ending. The were profanity-laced tweets flying everywhere! I swear more people were tweeting about not being able to use Facebook for a few hours than were tweeting about any other pressing national (or international) issue of the day.
Monday October 21, 2013 | 08:00 AM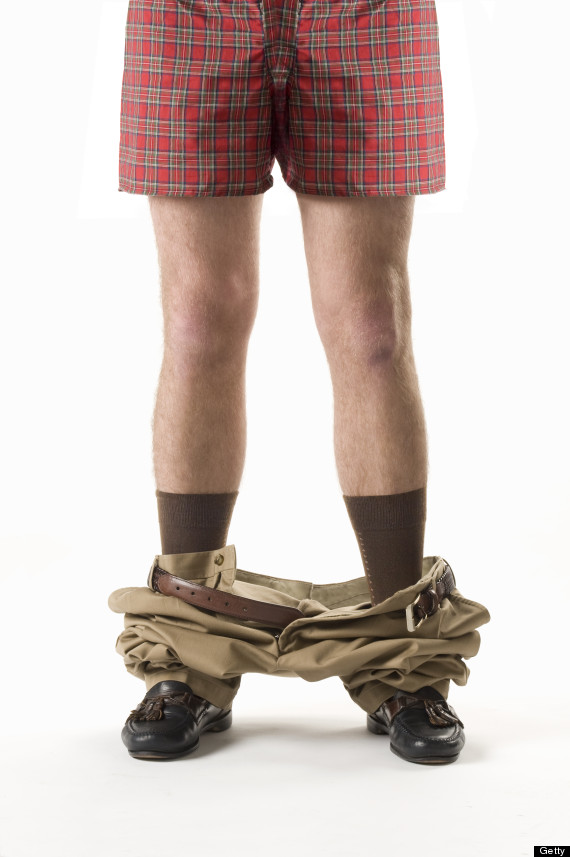 I'm often asked by people about social media posting and what employers look for as "warning signs" in potential candidate. This morning I read a article from Mashable reporting on a new research study that was conducted addressing what traits an employer can really asses from potential employees' social media posting.It made a lot of sense to me.
From Mashable ...
"Companies often scan a job applicant's Facebook profile to see whether there is evidence of drug or alcohol use, believing that such behavior means the applicant is not 'conscientious,' or responsible and self-disciplined,'Dr. Lori Foster Thompson, co-author of the study and a professor of psychology at NCSU, said in a statement. However, the researchers said there is no significant correlation between conscientiousness and a job applicant's propensity to post about drug or alcohol use on Facebook."
The study, Big Five Personality Traits Reflected in Job Applicants' Social Media Postings" looks at personality traits that are typically associated with different types of social media postings.I thought the results were surprising. Postings including alcohol and drug use commonly are associated with people displaying the trait of extraversion. Good news for the party people. I've often been very thankful that I didn't have social media profiles when I was in my twenties.
Friday October 11, 2013 | 11:15 AM
On Wednesday night 2 Degrees Portland held one of their regular events for connectors, connectees and the greater Portland community. The theme of the event was "Making it in Maine" and it was held at the The VIA Agency's headquarters in the historic Baxter Library Building on Congress St. There were more than 100 people in attendance throughout the course of the evening.
2 Degrees Portland is a network of people who want to sustain and grow the city's economy by welcoming creators, innovators, entrepreneurs, and thinkers to the area — a sort of 21st century welcome wagon.
If you live and/or work in the Portland area and would like to be a Connector for 2 Degrees, you can fill out a short form on the 2 Degrees site and tell them about yourself, what you enjoy talking about, and the type of people you'd most like to meet.