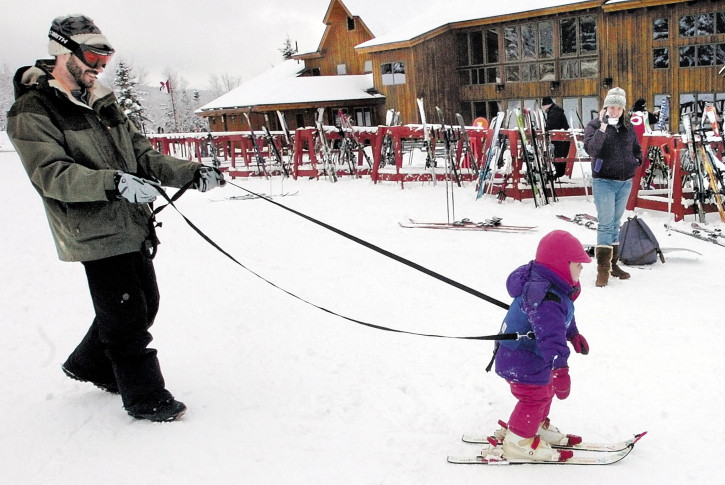 The terms include a critical conservation deal with the Trust For Public Land and New England Forestry Foundation.
The Maine-based bank's net income was up nearly 70 percent from a year earlier.

The property at 30 Merrill St. will be turned into energy-efficient studio units ranging from 750 to 900 square feet.
More in Business
The redesigned Apple notebook also comes with fingerprint unlocking, and an upscale price.

A committee tells regulators that the closure that started at the end of 2013 should continue through 2017.

That's more than three times the $79 million it reported a year ago.

AmazonFresh expands to several new cities, including Chicago and Dallas.

This is the second acquisition this year for the Portland company, which specializes in treatments for chronic and complicated conditions.

The Silicon Valley drugmaker is part of a wave of new companies chasing after the fountain of youth.

The changes are designed to position the company for long-term growth, the CEO says.

The South Portland company reported third-quarter revenue of $287.8 million, up 27 percent from a year earlier.

The rules now require service providers to ask your explicit permission before using or sharing much of your data.

The purchase, the largest in the chip industry's history, is Qualcomm's response to slowing growth in demand for smartphones.

The award has been used for the past four years to help Maine companies deliver $7 million in new exports.

The authority faced cost overruns with a contract to refurbish commuter buses, but hopes to renegotiate the terms and rehire the laid-off employees.

Overall, about 2.04 million people in the nation are receiving unemployment aid.

A few say the cut in income would lead to high turnover, but others think added company benefits and steady income make the change worth a try.

City Manager Jon Jennings tells a neighborhood group that the development in Bayside may be altered again, but he isn't providing details.

The Hale Group says in a new report that Maine's oyster, scallop and mussel growers could more than quadruple their products' value by 2030.

What's more, international observers suggest that the total installed capacity of wind and solar projects now exceeds that of coal worldwide.

The firm says the total number of vehicles it has recalled worldwide now reaches 23.1 million.

That should help Maine lobstermen, but the state's fishermen still want a bigger allotment of the national harvest of the fish, also known as pogey.

The online 'daily deals' sites had both planned layoffs to blunt losses.

An updated Surface Book, reimagined desktop and other products may revive Microsoft's competition with Apple.

Turmoil could come in the form of Brexit disruptions, higher interest rates and an unhappy middle class.

Stocks avoided a second straight day of bad losses

Salaries globally won't even 
out until then, but education levels could reach parity in 10 years.

The company's third location will occupy a former Tim Hortons coffee shop on Route 1 near the Haigis Parkway.

A benchmarking tool designed by Manomet is helping the supermarket chain track progress.

Funded by the National Shooting Sports Foundation, the group describes itself as nonpolitical and focuses on the economic benefits of the sport.

Community Health Options, a major provider under the Affordable Care Act, says it has to cut costs in 2017, but losing that benefit could hurt some women who can't afford to pay.

The company has made extensive efforts to repair the 300,000 vehicles, but some owners are hard to track and others ignore notices.

The fall occurs even as competitor Samsung has problems with its Galaxy Note 7 smartphones.

Educate Maine, a business group that advocates for education, said pre-K enrollments lag national and regional averages despite a wider availability of programs.

Cara Stadler says her restaurants in Portland and Brunswick will add an 18 percent surcharge to tabs and pay servers a starting wage of $15-$16 an hour.

Though two large-scale solar projects in Maine are selected, two CMP projects and several wind farms in rural parts of the state are rejected by a group of agencies and officials from Massachusetts, Connecticut and Rhode Island seeking clean energy.

About 475,000 owners of VWs and Audis will also be able to seek additional cash payments.