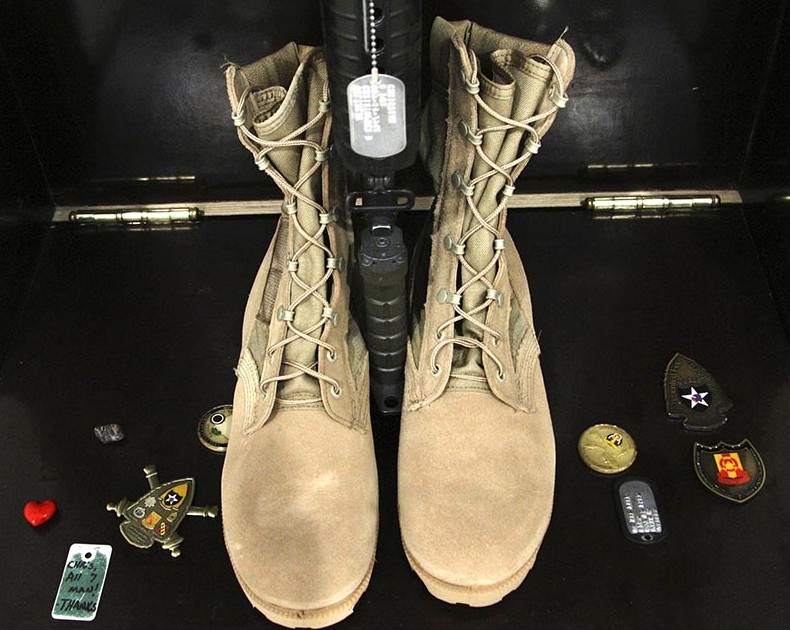 As Iraq comes close to being overrun by extremists, family and friends of soldiers killed there say they are sad and angry.
October 22

Ash Carter's visit comes two days after a U.S. service member was killed outside Mosul, underscoring the risk that American troops are taking as they advise Iraqi forces in the fight.

The assault appeared to be designed to divert attention from the Iraqi offensive to retake Mosul.

Army commanders and officials speculate that the attack is an attempt to relieve pressure on Mosul's defenders as Iraqi forces reach the outskirts of the city.

October 18

The struggle for the city – which involves U.S. air power – is the largest and most complex so far in the battle against Islamic State militants.

October 17

The effort is expected to take weeks and to result in a mass exodus of civilians that could overwhelm refuge camps.

The Islamic State has held Mosul for more than two years, and a million civilians are still trapped there.

October 15

More than 60 are wounded.

They predict that a million will flee the Iraqi city in 'one of the largest man-made disasters in years.'

Protecting refugees and rooting out terrorists could pose a disastrous 'Day After' problem.

'We'll stand by them. We'll support them. We will make it do-able for them,' a Royal Air Force commander says.