Health care: A dominant player in commercial real estate.
Maine Med and Mercy are both in the midst of massive expansions of their Portland facilities. But just outside the city borders, urgent care centers, specialty care centers and other medical facilities are under construction and moving into former retail complexes.
Join us for a look at how the state's aging demographic and its continued need for health care is stoking investment in commercial real estate.
This event takes place before the library officially opens, so please enter on Elm Street, located across the street from the METRO hub for easy public transportation access. The library's bicycle racks are right by this entrance as well.
Doors open at 7:15 a.m. Program starts at 7:45 a.m. Street parking is free until 9:00 a.m.
Thank you to Coffee By Design, who will serve a complimentary selection of roasts and teas to attendees.
Hosted by Business editor Carol Coultas.
On the panel:
Jim Damicis, Senior Vice President and Policy Analyst, Camion Associates
Jessica Estes, Partner, Designated Broker, The Boulos Company
Charlie Therrien, president, Northern Light Mercy Hospital
---
Sponsored By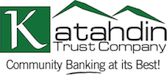 filed under: