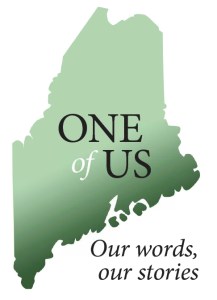 Take a drive along the Ross Road in Saco and Old Orchard Beach, look up in the trees, and you'll likely see birdhouses. Not your run-of-the-mill squares or rectangles that serve their purpose without flair. Ones with faces that give them personality – with golf balls for eyes or bottle caps for ears or sometimes false teeth for a mouth.
Claude "Frenchy" Ouellet, of Old Orchard Beach, uses recycled material, mostly "knickknacks" that people give him.  That lets him vary his creations, putting glasses on some of the faces and using Christmas ornaments for some of the eyes.
"Whatever I've got, that's what I use," he said.
Ouellet, 69, has been making birdhouses for close to 20 years, ever since he retired from installing drywall in Boston and moved to Maine from Nashua, New Hampshire.
He thinks he's probably made somewhere between 250 and 300 now – and can easily make 10 to 12 a day without rushing.
Around this time of year, after the leaves fall off the branches, is when he does much of his work.
"It's a nice little hobby to do, you know," he said. "I got nothing to do in the winter. It's pretty quiet."
Ouellet puts the birdhouses up along roads he likes to travel, including Route 5 between Saco and Waterboro.
"I pick some nice trees along the road." Ouellet said. "I've got some good spots."
Sometimes he drives as far as Nashua, where he used to live, and Jackman, Maine, to hang his work. And his birdhouses have spread even farther, to people who have visited him from places like Minnesota and Montreal.
"They're all over the place," he said. "Birdhouses are free, they're all free. I don't charge nothing, I never got a penny, and people love them."
filed under: