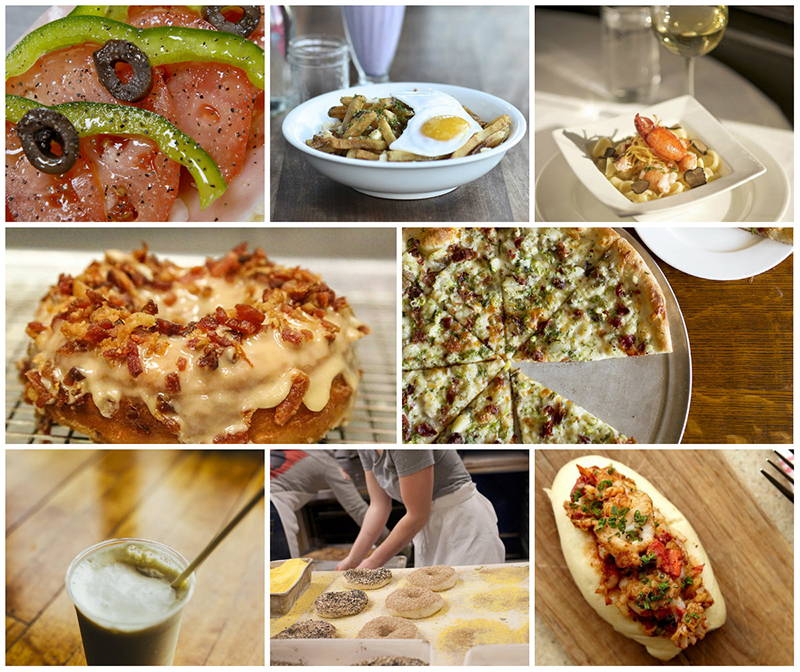 A feast for food lovers in Portland.
She modeled for her husband, creating iconic poses for his best-known paintings.

A Fulbright Scholar, Brooke Hubner sees music education as a top priority.
More in Lifestyle
via www.mainetoday.com

Chess Records helped raise Chicago to its status as the capital of blues.

Meanwhile, Kim is taking time off after armed robbers stole $10 million worth of her jewelry.

She issues a tongue-in-cheek apology after 200 people walk out of her show.

Tickets include a copy of 'Our Revolution: A Future to Believe In,' but Sanders will not be signing books.

One producer says there's no reason to contemplate a world without Homer et al, and the series has already been renewed for season 28.

The couple say their priority remains their two young children.

His son says the songs will 'cover the spectrum from hard-driving rockers to soulful, thought-provoking time capsules of a life's work.'

The former 'Access Hollywood' and current 'Today' host has been negotiating the terms of his exit after the embarrassing revelation.

The contestants achieve the first three-way $1 tie in the show's history .

Colbert will provide live election night coverage on Showtime.

Krist Novoselic visits Maine to support Question 5, hoping it will become a 'model for the rest of the country.'

Written by John Cariani, the play at the Public Theatre in Lewiston is a touching comedy that draws humor from small-town Maine characters.

'Light Shines Eternal' told wrenching Holocaust stories then soothed listeners with a work of light and transcendence.

The Peabody Museum of Archaeology and Ethnology at Harvard University celebrates its 150th anniversary this year.

Sixteen teams compete in the event, which also includes the throwing of cars, motorcycles, a boat and pianos.

The thriller about an autistic mathematician far-surpasses Warner Bros.' early predictions for the film.

The new profession taps emergency responders for varied services and non-traditional home visits.

Public health officials warn people to get their shots before the illness ramps up.

The form of cancer is the second-leading cause of cancer death among men.

The absence of shared definitions and translations have stalled benefits of electronic medical records.

The pop-music satirist was inspired by the Russian leader's penchant for bare-chested photo ops.

You can try everything from fad diets to pointless pills before finding what really works.

The museum brings in star power to show that portraiture is far more than physical likeness.

Maine Department of Labor data show injuries to a person's lumbar region represented 14.3 percent of all injuries reported in 2014.

The big-screen exchange of words in their native tongue is a point of great pride for the Comanche Nation.

The work of nearly 100 Maine artists will be on display.

Maine poems, selected by Gibson Fay-LeBlanc.

The two writers will discuss their work at 7 p.m. Tuesday.