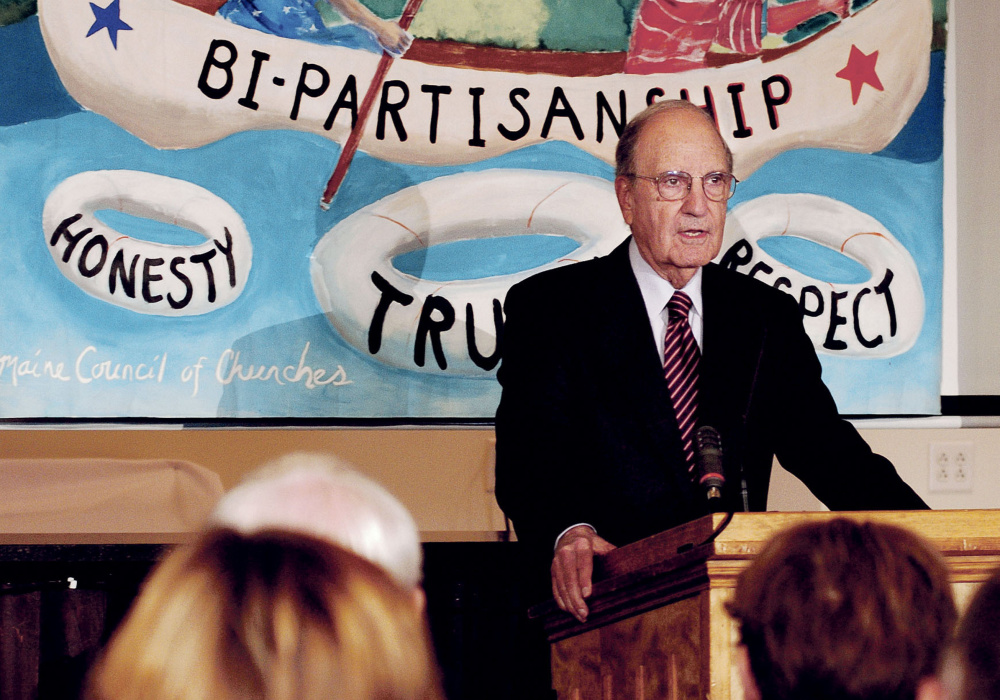 The Waterville native and former Senate majority leader discusses ways to help make politics more civil at an event hosted by the Maine Council of Churches.
Maine's 2nd District congressional candidates also trade barbs over outside spending, veterans affairs, health care and environmental issues.

Amos Goss, an advertising executive, said the signs on Route 1 were ruining the view of the marsh and one had fallen into it.

Enter your address below to learn more about the candidates running in your legislative district