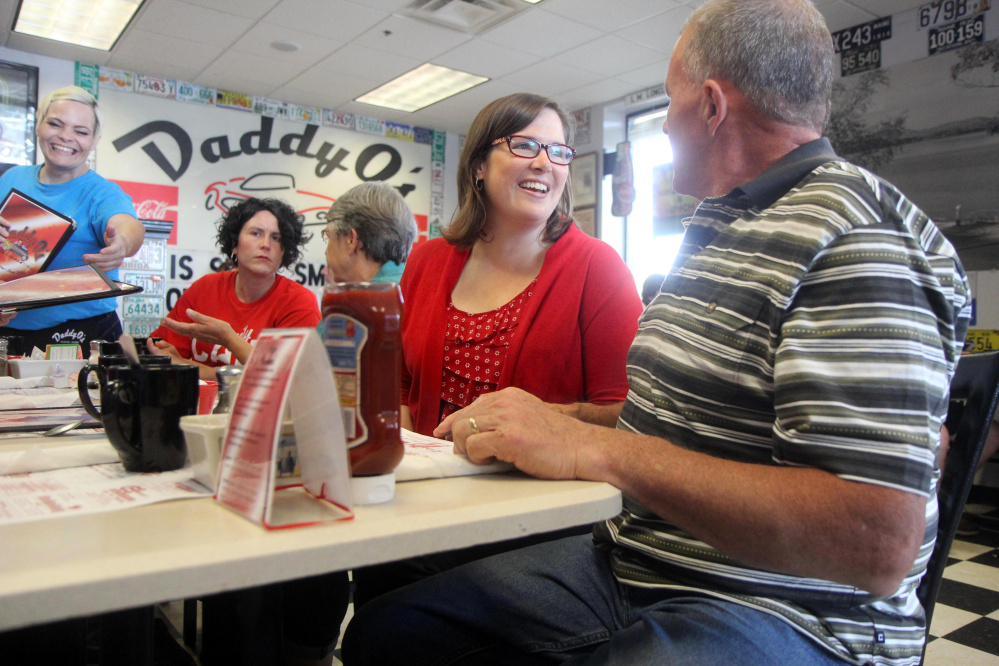 The U.S. government can't do much for Mainers with Republican obstructionists like incumbent Bruce Poliquin in place.
If Facebook rants and fights over bumper stickers are making you crazy, you're not alone. But election stress can be managed. Really.

Donald Trump's disrespect for the integrity of our election system finally gets our collective goat.
More in Opinion
The governor seems to be forgoing his genuine concern for victims in favor of the gun lobby.

State officials should shift their strategy from crisis response to disaster preparedness.

They may not be scientists, but residents of the Kennebunk, Kennebunkport and Wells Water District raise valid issues.

Americans are worried about what comes next, and they have good reason to feel that way.

October 18

The musician embodies the journey we all must take if we are to move beyond this divisive election.

Referendums have become a device for single-interest groups to fast-track their legislative agendas.

California's new state-run retirement plan for private-sector workers could become a model for Maine.

October 19

Advocates on both sides of the ranked choice voting debate talk to the editorial board.

October 17

It creates a profit-driven industry to market pot at a time when substance abuse runs rampant.

There should be no room in Maine for the divisive politics that these two men are championing.

As the city looks to the future, it faces twin challenges: workforce development and housing. Careful urban design can address both issues by creating vibrant mixed-use neighborhood centers and reducing traffic congestion.

'I have paid federal income tax every year since 1944,' the billionaire investor says.

October 16

The conspiratorial and hateful messages he's using to energize his base are turning off everyone else.

The reform in Question 5 is a bold change that will bring consensus back to our politics.

There was no home run, but the spontaneous goodbye to David Ortiz met this fan's definition of a dramatic finish.

His last appeal was shot down, but he maintains his innocence in the 1988 murder of a 12-year-old girl.

Wanting to be there or to send supplies is noble, but not as effective as giving to relief groups that are already in place.

Turns out, words can hurt. Choose the wrong one, and the entire state of Maine suffers.

An undecided voter who appeared at the last debate gets a letter from his hometown paper.

Some farmers will tell you astrological signs are the key to reaping a bountiful crop. mmary.

Question 3 won't usher in sweeping change, but it will keep some bad people from getting guns and make transfers safer.

Well-worn pieces of clothing carry with them moments of the past that wrap around the present.

Imagine giving over such power to a man who tells us in advance that he will jail his political opponent.

Donn Fendler's childhood ordeal on Maine's highest peak is a lesson in how to deal with adversity.

On Nov. 8, Mainers will weigh in on six ballot questions, five of which come from the political left.