High School Fall Sports Tournament Schedules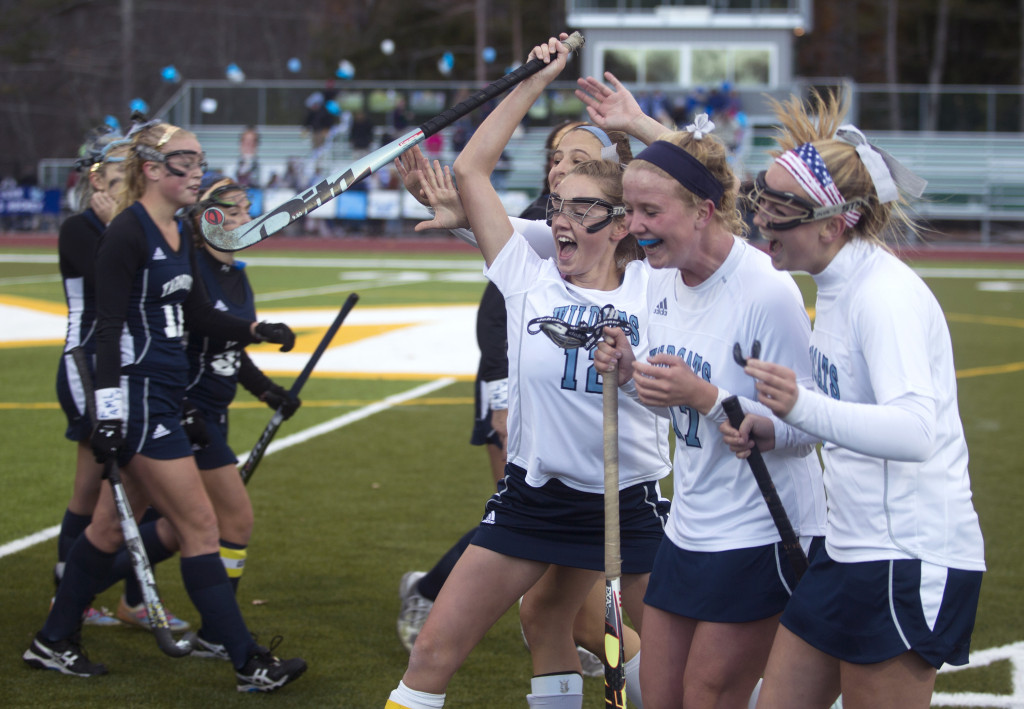 Gallery: 10 Photos
The unbeaten Wildcats rally in the second half to beat Yarmouth, 2-1, and advance to the Class B state final again.
More in high school sports
Hannah Kaplan scores two goals as the Eagles beat the Trojans 4-1 to advance to the Class A South quarterfinals to face No. 3 Cheverus.

The top-seeded Rams will take on No. 9 Westbrook Tuesday in Class A South.

The Eagles score twice in the first half, then use their passing game to keep the Huskies off the board.

North Yarmouth Academy earns a four-set victory over Wells to reach the Class B semifinals for the first time.

The Black Raiders dominate a rivalry game between programs currently in different situations.

The Bulldogs cap their regular season with 47-0 victory.

The Rangers lose a set for the first time this year, but still roll into the semifinals with a 15-0 record.

Falmouth wins three straight games after dropping opener and beats the Trojans to advance to the Class A semifinals.

The Rams get a first-half goal from Hallie Schwartzman and hold off Bonny Eagle to advance to the quarterfinals.

The Stags miss a field goal in the final minute and the Eagles come back from a 12-0 deficit to prevail on a rainy Saturday afternoon.

The sixth-seeded Clippers prevail in four sets against No. 3 Biddeford in a Class A quarterfinal.

The Rams give Coach Joe Rafferty his 175th career victory, 27-7 over Noble.

The Capers force five turnovers in a meeting of unbeaten Class C South teams that ends in a soaking rainstorm.

The Scots rally for a fourth-quarter touchdown and two-point conversion.

The Spartans advance to a quarterfinal match against Scarborough.

The Blue Blazes, playing against their former coach, advance to the Class A South quarterfinals.

The Rangers move into the Class B South quarterfinals with a 1-0 win over Leavitt

York's Lily Posternak, Lisbon's Chase Collier and Belfast's Kylie Nelson are the three candidates for this year's award.

The Trojans win just the second playoff game in program history.